We are now feeding OUR children what the Klingon Princess wouldn't be caught DEAD feeding to her own daughters.
'It's basically tree bark now:' Students up complaints about Michelle O's lunch menu
December 15, 2014
"It's basically tree bark now," Parkway West High School senior Stone Ramatowski tells
St. Louis Post-Dispatch
. "That's all you can eat."
Lunch lines used to be "out the door" for sandwiches brought in from fast-food chains like Chick-fil-A or Arby's, but now with the "healthy" lunches, they're only a few students deep.
Parkway West has experienced a 20 percent drop in lunch sales since the rules were implemented. Statewide, Missouri schools have seen a 11 percent decline in sales since the 2009-2010 school year. Sales in the Fort Zumwalt School District are down by 10 percent since last school year.
"Everybody is looking the same way: Sales are down," says Paul Becker, nutrition services director for the district and recent president of the Missouri School Nutrition Association.
Fewer sales have a real impact and they could mean fewer work hours for employees, among other things.
"Do we have to look at cutting staff hours? What other ways can we save money on product?" he says, according to the Post-Dispatch.
"The little guys are eating more fruits and vegetables than they were three years ago," Marlene Pfeiffer, director of food services for the Parkway School District, tells the paper. "It takes a few years to get the palate turned around, and that's harder for older students."
While schools are trying to get students' "palates turned around," it's questionable about the success they'll have when they continue serving lunches like these:
41 Retweets
42 favorites
cera ♡
@ceracarlile
Follow
Courtney Smith
@CourtSmith5
Follow
School lunches are so filling the chicken almost overflows my tray.
But some in the media apparently continue to think these skimpy lunches aren't the least bit alarming. An education reporter for the Orlando Sentinel tweeted this: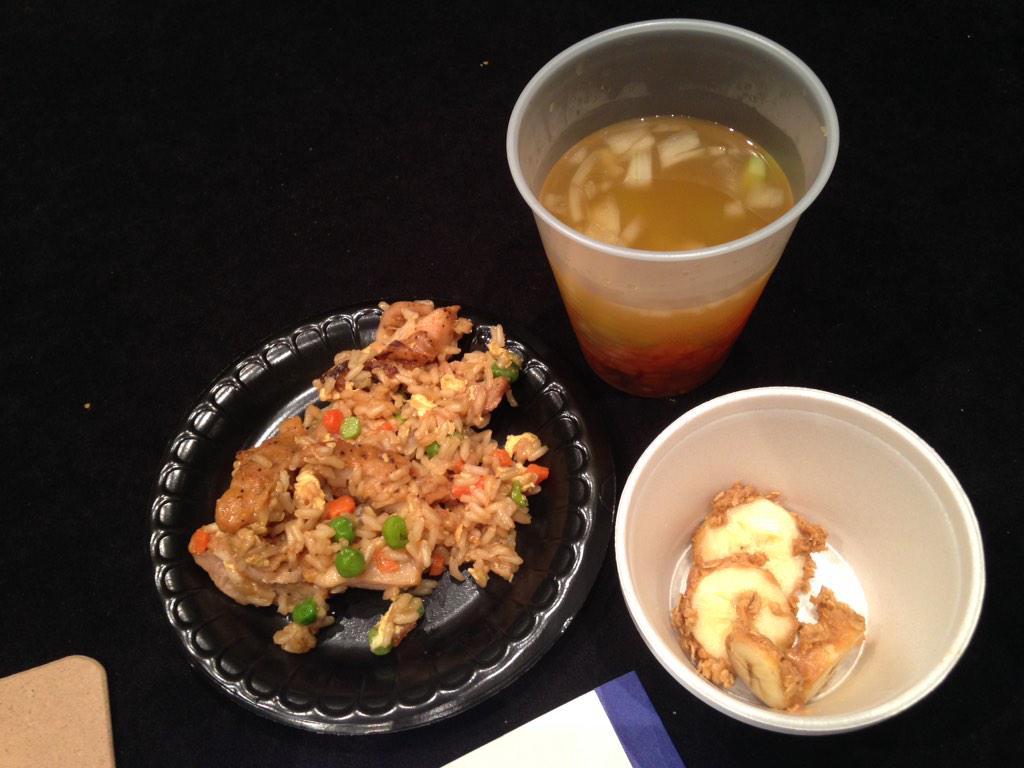 Lauren Roth
✔
@RothLauren
Follow
A soup with school lunch? Great idea from Wekiva High
(My Blogger Comment: You can bet the supercilious idiot who wrote that last tweet doesn't have to eat this slop.)
Maybe she should interview some Missouri school leaders.
Parkway West High principal Jeremy Mitchell tells the Post-Dispatch parents of athletes say the food is not enough to satisfy their active children.
"The parents say they need more calories," Mitchell says. "They are running three miles a day. They are wrestling. They are here for practice until 6:30 p.m."
"The palatability is just not there," Parkway West's Marlene Pfeiffer says.