Readers know how disappointed I was with the absolutely screwed-up recall that Springfield Arms just ran on the XDs .45 compact.
Here's how I resolved the situation: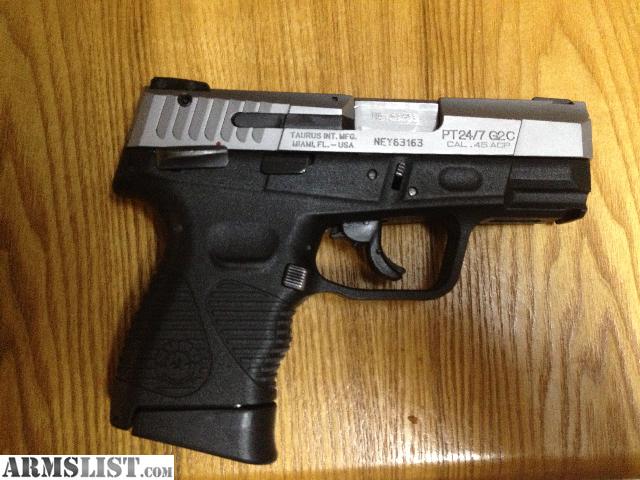 Taurus PT24/7 G2C DA/SA DS .45
I picked this up today moments after I dumped my unfired Springfield Arms XDs .45, for exactly one dollar more than I paid for it.
The Taurus's advantages:
11 and 13 round magazine (XDs 2X6 mags came with the XDs) $444 new at Brightwater ($599 for the XDs @ Cabela in Lacey.)
Anyway, my long, tortuous time waiting to get my .45 back from SA ended: I took the money from that and picked up this, instead... which oddly has the precise same footprint, size-wise as a Walther PK380. I mean, exactly. The Taurus is a little wider over all, and a little heavier, but that's to be expected.
They went their way... and I went mine.