A blind man could see in a minute that the President's travel ban was completely constitutional; hundreds of thousands, if not millions of dollars were wasted by fringe-left pols to appeal something that first, Obama himself had ordered at least once before without peep one from these same scum and second, that was black-letter law to allow such a ban.
Leftists called it a "muslim ban," which was as absurd as most leftist positions given that another 30 or so countries with a majority or major muslim populations were not on the list.
For now, the reqirements includes those coming for ANY reason, including, relations already here, jobs, education and those with visas already issued.
The impacts on those already here is not yet clear.
In this instance, the requirement is that those people from these six countries undergo "extreme vetting" prior to being allowed entry into the United States.

Supreme Court allows full enforcement of Trump travel ban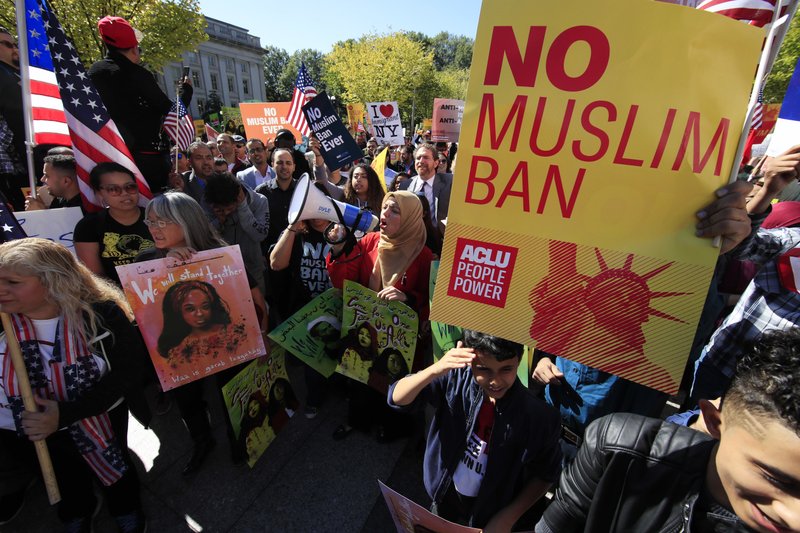 WASHINGTON (AP) — The Supreme Court is allowing the Trump administration to fully enforce a ban on travel to the United States by residents of six mostly Muslim countries.
The justices, with two dissenting votes, said Monday that the policy can take full effect even as legal challenges against it make their way through the courts. The action suggests the high court could uphold the latest version of the ban that Trump announced in September.
The ban applies to travelers from Chad, Iran, Libya, Somalia, Syria and Yemen. Lower courts had said people from those nations with a claim of a "bona fide" relationship with someone in the United States could not be kept out of the country. Grandparents, cousins and other relatives were among those courts said could not be excluded.
Justices Ruth Bader Ginsburg and Sonia Sotomayor would have left the lower court orders in place.
The San Francisco-based 9th U.S. Circuit Court of Appeals and the 4th U.S. Circuit Court of Appeals in Richmond, Virginia, will be holding arguments on the legality of the ban this week.
Both courts are dealing with the issue on an accelerated basis, and the Supreme Court noted it expects those courts to reach decisions "with appropriate dispatch."
Quick resolution by appellate courts would allow the Supreme Court to hear and decide the issue this term, by the end of June.