.
In his own way, joining the ranks of the those with an almost unbearable integrity like Pat Tillman, who walked away from an NFL contract that would have paid him millions to become an Army Ranger... Gil Meche of the Kansas City Royals has walked away from a guaranteed $12 million contract... because he feels he doesn't deserve it.
This article is amazing on so many levels, and well worth the read. We, unfortunately, are not possessed of nearly enough men and women like Gil.
Baseball Player Quits, Says "I Don't Deserve $12M"
Royals starter Gil Meche walks away from a guaranteed contract

Updated 10:19 AM EST, Thu, Jan 27, 2011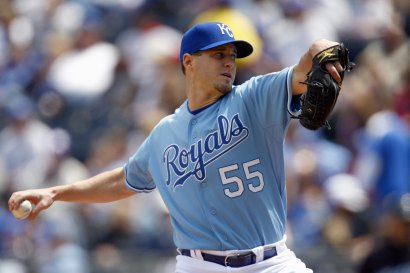 Okay,
Gil Meche
hasn't been great since signing a big contract with the Kansas City Royals. But not many players would feel so badly about their performance that they would walk away from a guaranteed $12 million.
Meche announced last week he will retire, giving up the payday due on the last year of his deal. Meche has always been known for his integrity, according to
The New York Times
, but this move left the baseball world stunned. Meche said he just didn't like the idea of not earning his keep.
"When I signed my contract, my main goal was to earn it," Meche told the paper from his temporary home in
Lafayette, La.
"Once I started to realize I wasn't earning my money, I felt bad. I was making a crazy amount of money for not even pitching. Honestly, I didn't feel like I deserved it. I didn't want to have those feelings again."
Meche made more than $50 million playing baseball, with most coming in the five-year, $55 million deal he signed with the
Royals
when he left
Seattle
in 2007.
More:
Simply... amazing.
HT to Drudge and
NBC Washington
.